Luxury Bali Accommodation – Villa Ambra – Review: TripAdvisor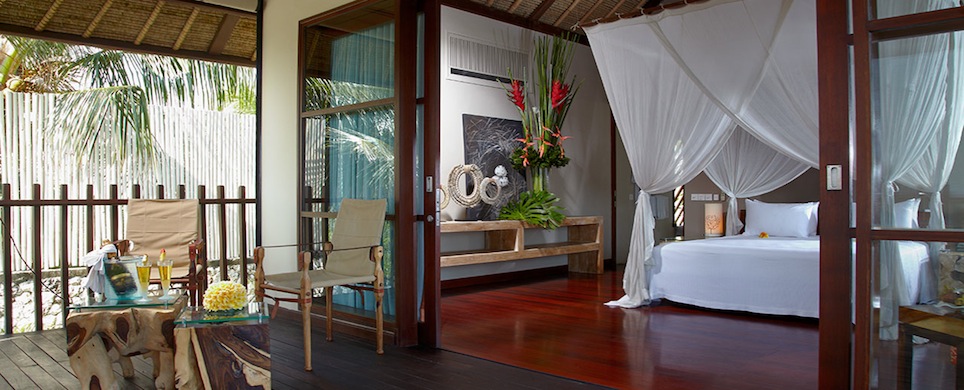 If you found yourself looking for a luxury Bali accommodation, consider yourself lucky – we've got just what you are looking for! Read this review of Villa Ambra written by Nicolas S on TripAdvisor.
Luxury Bali Accommodation – Villa Ambra
We are absolute fans of Villa Ambra, which simply encapsulates the best of Bali. We have booked the house for the fourth year in a row in August 2013, and cannot wait to be there again, enjoying the fantastic unspoiled view on the ocean. It is almost as if we belonged a bit to the place… This has proved the perfect spot for family holidays with our children and many friends.
The Pantai Lima Estate has been created a few years ago by an inspired French couple, who managed to mix Balinese genius open air-architecture with the best standards of "chic" and impeccable service. They also found in Pantai Lima the perfect spot, in the middle of beautiful rice-fields, and yet fully embracing the Sea, a few steps away from beautiful waves. It is about the beauty of light, the magic of the view, but also the sound of the Sea always around. A pure Bliss. The place is secluded, quiet and surrounded by charming Balinese villages, and yet it is close to the hype of Seminyak and all exciting spots for hipsters willing to enjoy the company of the beautiful crowd.
On top of the perennial kindness of he Balinese staff, special attention has been paid to food and cooking, thanks to the initial involvement of a French chef to help design menu and educate local cooks. The result is outstanding.
This approach has been further refined and improved by the new owners of Villa Ambra who spend at least six month a year in their house. That speaks for the care and attention to detail they put to maintain and improve the Villa.
Staff is so dedicated they will accommodate every wishes. We have rented a boat, organised Barong dancing exhibition before a dinner on the beach, flown to Borobodur, been to the Gilli islands, sent a container full of Balinese antics to France etc – all that with the excellent Putu, the best butler we have ever met in our now substantial travel career. That shows : staff is happy and has been very stable year after year. They are fully part of the fantastic experience.
Life flows gently around the huge swimming spool facing the Ocean. Food is great. Weather is perfect, and the place is ideal to explore the rest of Bali. All that in great style; perfect and gracious service and understated luxury. What else could you wish for?
Click here to read the full review of a Luxury Bali Accommodation – Villa Ambra – at TripAdvisor.