5 Bedroom Villa in Bali – "Unbelievable Luxury and Service"- Review: TripAdvisor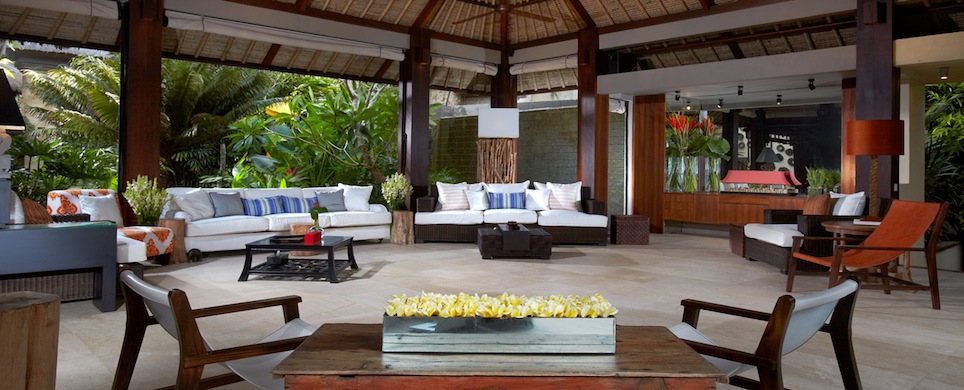 If you are planning a holiday with your whole family or a big group of friends, you will need to find a big enough accommodation to fit all of you. Villa Ambra is a 5 bedroom villa in Bali, a part of Pantai Lima, an exclusive estate of super luxury villas built right on the Bali beachfront. Villa Ambra has enough space to accommodate a number of people, making it an ideal place for big families or groups of friends .
Read a TripAdvisor review of Villa Ambra by Gello1234 from Australia:
We returned yesterday and stayed in "Villa Ambra" which is part of a small group of 5 luxury villas known as "Pantai Lima". we stayed with a group of 5 couples, and had an unbelievable time, every little need or want was taken care of. The staff prepared food sourced from the markets daily and every meal was 5 star. Our favorite pick of the meals was the Lemon Grass Chicken and Chili Chicken with Sweet Soy the staff even provided the receipt afterward so we could give it a go at home.
Villa Amdra had every thing including a huge full air conditioned theatre room with an awesome Bose sound system and 4 metre screen, Played "Due Date" DVD from the Seminyak market with not issues.
Villa Ambra is by far the best villa in the estate as it as ocean views from every one of the 5 en suite bedrooms, there were complimentary mountain bikes to ride through the rice fields there is a full time driver available to take you anywhere at a whim.
By far the best feature of Villa Ambra was Putu, Katut, G Dai and the 16 staff. They are the best. The staff loaned us there motor bikes and G Dai took us on a tour up to a temple in the mountains and along the eastern beaches.
Nothing was to hard for this team and they were looking for every option to improve. The little things like lighting hundreds of candle lanterns each night, bed turn down service which included sarongs and the magic washing basket with 12 turn around.
Would highly recommend to anyone looking for complete luxury and all in a beautify secluded quiet beach side location.
Click here to read the full review of Villa Ambra, 5 bedroom villa in Bali at TripAdvisor.